Welcome to PAW of Sweden's Showroom and Shop


  In relation to PM Hundvård's Facilities, we have opened our Showroom
  and Shop in the center of Leksand.

  In our Showroom you can selected parts of our product range and
  then shop for what you want.

  PAW of Sweden will also be open for various events and theme
  evenings when we will have great deals.

  Events and theme evenings will be announced on FB and on our website.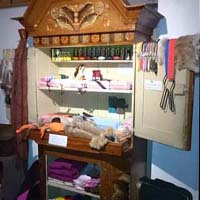 Opening hours PM Hundvård and PAW of Sweden's Showroom / Shop
  After agreement
  Phone +4670 940 24 82

  If you wish to make an appointment for a private tour of our Showroom.
  Please contact PAW of Sweden AB.

  For private bookings and questions regarding our product range, please 
  contact us.
  PAW of Sweden AB
  Tel: + 46-70 66 88 440 or info@pawofsweden.se





  Address to our Showroom / Shop
  Rattviksvägen 72
  793 31 Leksand
  Sweden

  Warm welcome

  Petronella Lindmark and Lars-Erik Göstas
  PAW of Sweden AB