When I, as a dog owner and a Huntress, couldn't find products that could combine good functionality, high quality and excellent design at a reasonable price, I decided to start PAW of Sweden AB.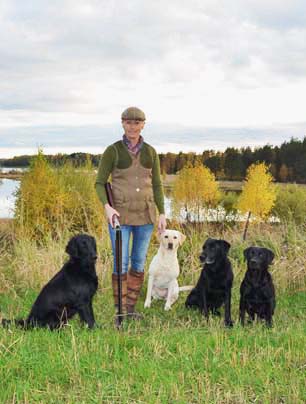 Since the opening of the company in the autumn of 2006, we have continued to develop and
  increase our product range.

  The greater part of our range is PAW of Sweden AB own design and is manufactured locally,  
  Today the company is established as one of the leading providers of dog products, focusing
  on the hunt and training.

  PAW of Sweden AB is Trademarked and produces their original products with function, design
  and quality.

  All our products are thoroughly tested to meet our high demands for functionality and quality.
  Helping me in this task are knowledgeable and active dog owners from all fields of expertise.
  Their most important task is to test durability and to ensure that our products fulfil their function
  and will exceed your expectations.

  PAW of Sweden AB offers products to make your life with your dog a little richer.
  Our products must live up to our motto: "Designed products for working dogs and active people"

  We look forward to your order

  Petronella Lindmark
  "Designed products for working dogs and active people"